ILUM MARK
Enhance architectural structures, guide people and create new landmarks with stunning effects
Description
ILUM MARK offers cities and managers of privately-owned facilities opportunities to enhance architectural structures such as bridges, buildings or monuments, to offer visual guidance and to create new iconic landmarks.
This range of robust recessed LED linear luminaires unlocks creativity to create original lighting effects in the nocturnal landscape.
The compactness of the ILUM MARK ensures a perfect vertical and horizontal integration in all types of structures.
With ILUM MARK, create stunning effects people will remember!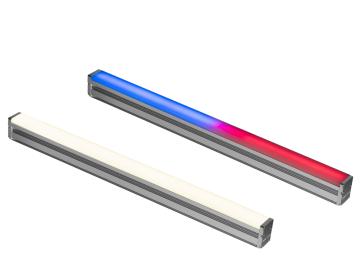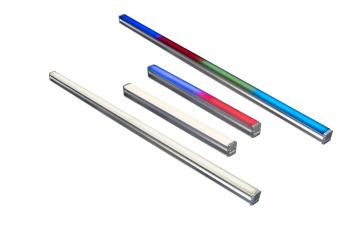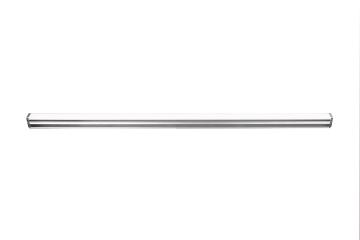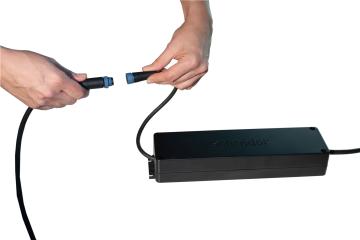 Two sizes, white and RGB LEDs

ILUM MARK is available in two sizes: 500 or 1,000mm. This range of recessed luminaires is available with warm, neutral or cool white LEDs as well as with RGB LEDs. The RGB version is composed of 250mm sections (2 for ILUM MARK 1 and 4 for ILUM MARK 2) that can be controlled individually.

Built to last

ILUM MARK is composed of a body in anodised aluminum and an optical unit with a protector in frosted polycarbonate. The optical unit ensures that the LEDs stay free of moisture, dust, and dirt (IP 67) while the body serves as a protecting and cooling element. Both are recessed in an aluminium U-profile.
The ensemble offers a high protection against impacts (IK 10) and withstands a static load of 2 tonnes (max).

Quickly installed, easy to combine

With a remote power supply and U-profiles that can be cast into concrete or surface mounted to create continuous lines or various angles, ILUM MARK offers a quick and versatile installation.
The optical units are set into U-profiles for mounting and are held in place by clips. The 24V - IP 67 gear box can deliver a power of 150W which can supply 22 static white ILUM MARK 1, 11 static white ILUM MARK 2, 14 RGB ILUM MARK 1 or 7 RGB ILUM MARK 2.

Dynamic lighting scenarios

The RGB variants of ILUM MARK can be piloted by any standard DMX controller device compatible with the DMX512 protocole. This makes it possible to create striking coloured effects by independently controlling the 2 (ILUM MARK 1) or 4 (ILUM MARK 2) sections of RGB LEDs. The radiation angle of the LEDs is 120 degrees but it is diffused by the frosted protector to 180 degrees.
Characteristics
General Information
Electrical information

Electrical class

Nominal voltage

Control protocol(s)
Performance

Luminaire output flux (lm)

Luminaire efficacy - up to (lm/W)
Optical information
Housing and finish
Lifetime
Operating conditions
Dimension and mounting

Dimensions and mounting

AxBxC (mm | inch)

ILUM MARK 1 - 35x84x500 | 1.4x3.3x19.7

ILUM MARK 2 - 35x84x1000 | 1.4x3.3x39.4
Control systems
Control options for ILUM MARK
The ILUM MARK luminaires have the following dimming option:
• DMX512

ILUM MARK does not come automatically with a DMX controller but, on request, Schréder and its preferred partners can provide a solution adapted to your project.
Control link
Installation and Maintenance
Recessed or surface mounting
ILUM MARK can be easily installed thanks to its versatile U-profile. It can be cast into concrete or screwed onto a surface.
With small bracket accessories, multiple U-profiles can be assembled to create a daisy chain continuous line or to create 90° angles.
Tool free IP 68 quick connectors (2-pin for white ILUM MARK and 5-pin for RGB) offer a quick and simple connection to the remote power supply. ILUM MARK does not require any specific maintenance during its long lifetime.